How to reach us?
From KAIST Quantum Computing Lab Wiki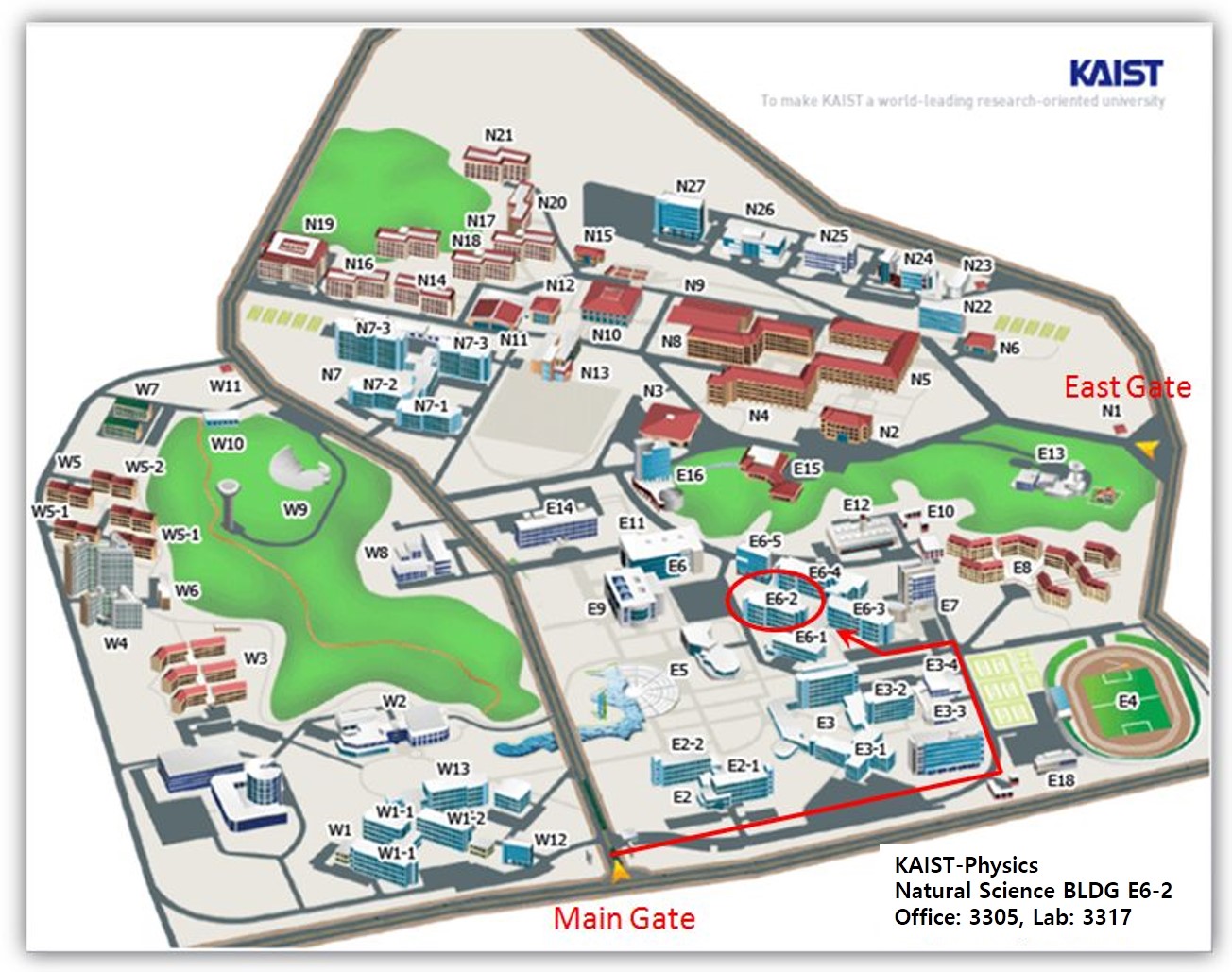 Campus address is Room 3305 in Natural Science Building E6-2. (Phone: +82-042-350-2586)
How to come to KAIST can be found at https://www.kaist.ac.kr/en/html/kaist/01200201.html
KAIST main campus is in Daejeon, 140 kilometers (90 miles) south of Seoul. From Incheon International Airport to Daejeon, the best way to travel from and to Incheon airport is using Airport Limousine bus. Once the bus exits from the high way after two hours of riding, prepare to get off at the second stop "Government Complex Building" (in Korean, 정부 청사) which is the convenient stop to take a taxi to KAIST campus.
Bus boarding place in Incheon International Airport (ICN): Bus stop #8B in front of the arrival terminal during normal operating hour (boarding stop may be different after hours)